3 Tips for BuyingThe Best Fireplace Tools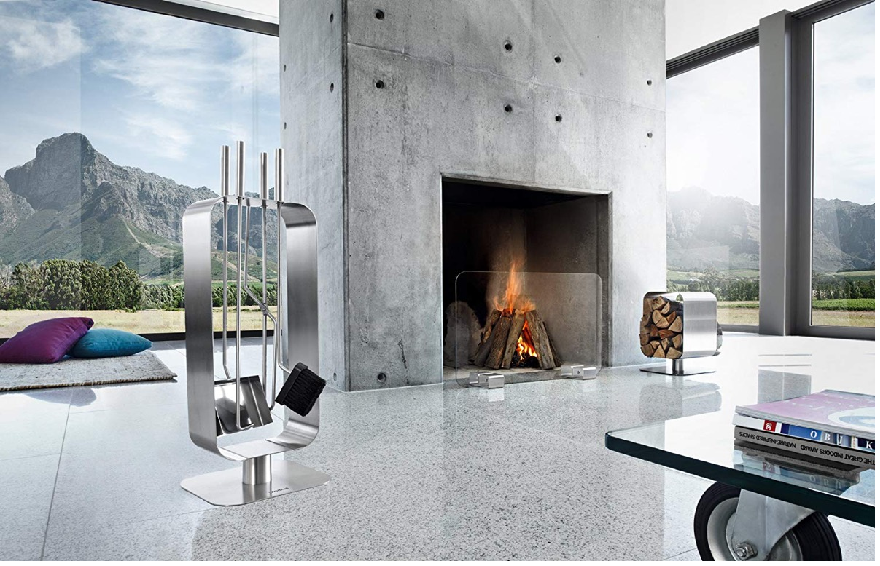 If you have an open fireplace or an insert installed to warm up your room during bitter winters, it is essential to invest in some of the best fireplace tools that are often found as a set. It is certainly not an extra expenditure. The right tools will enable you to keep the fireplace clean and free of contaminants and reduce the fire risks to a great extent. Having the best tools stored in the right way can go a long way in increasing the aesthetic appeal of your home too.
There is no dearth of superior fireplace tools in the market. You are likely to find one that matches the specifications that you have in mind too. From heavy-duty fireplace tools that will help you to control a blazing fire outdoors to small, compact models, you will find one to address your concern. You would be able to choose by size, material, and color of the handle as well.
Sounds confusing? The astounding range should not perplex you. Instead, you will find it easy to make your choice, when you make use of the following tips:-
Things to consider when buying the best fireplace tools
Size – You may be impressed by the image displayed on an e-commerce website. But the size may provide you with misleading information especially when trying to assess its size. A set that looks bulky and capable of controlling fires outdoors may be of a much smaller size than needed. It is advisable o look for the physical dimensions shared alongside the photograph. Sure, the length of the tool may not be included in the dimension yet you can always get an estimate from its height. The numbers related to the width and depth will also help you to understand its suitability for controlling fires in different locations.
Quality– The variety of materials used is pretty inexhaustible. You are welcome to select one made out of brass or stainless steel. Some users favor wrought iron too. A fancy brass tool may be pleasing to look at but does it serve your purposefully? Be careful about getting the right answer before sending money on an inefficient tool. Remember, that brass tools have cosmetic value but may lack the necessary strength. Again, experts recommend going for the wrought iron tool as its strength may be more than the stainless-steel product. However, you may check the composition of the steel to gauge its value. However, wrought iron is prone to rust and may corrode eventually. It is best to buy a toolset that has the inner material covered with a protective coat to increase durability.
Style– Well, the fireplace tools do not have to be too fancy. However, it is different strokes for different folks. A gray or blackened tool can be an eyesore. This makes it important to buy one that is coated with bright paint or brass. You may opt for a twisted design or coils similar to a rope too.
The main purpose should be kept in mind before spending money on the best fireplace tools that are of superior quality and provide stability as well as protection from hazards.