5 Trends That Can Shape Business Analytics in 2022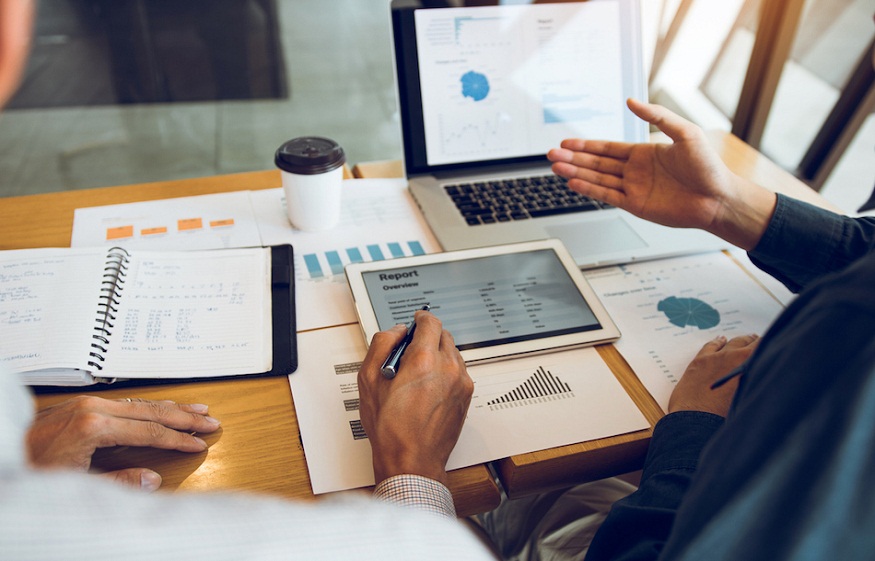 Organizations increasingly rely on business intelligence solutions to keep up with the challenges unfurled by the pandemic. Read this post to know more about 5 trends that can shape the business intelligence landscape in 2022.
While several global businesses have been adopting business intelligence solutions increasingly, the COVID-19 pandemic has further accelerated their popularity. The sudden and unexpected shift in business dynamics encouraged organizations to rely on an extensive range of intelligence solutions to keep up with the challenges unfurled by the pandemic.
With organizations aiming for steady post-pandemic recovery, it is essential to track the latest trends in business analytics to continue the momentum and achieve sustainable growth. 5 business intelligence trends that organizations should watch out for in 2022 are listed below-
1. Predictive Analytics
Predictive analytics can add more practicality to business intelligence and Big Data applications. Several organizations are already utilizing advanced intelligence solutions to forecast future trends regarding product performance, customer expectations, market data, cloud applications, and more.
While it might not be possible to predict each and every future event, predictive analytics technologies can at least keep you better prepared for the unexpected.
2 . Customer Data Insights
Modern consumers prefer dealing with businesses that provide a highly satisfactory experience. There are even studies that suggest customers do not mind paying more for superior experiences. Consumer data can be leveraged to understand the needs and expectations of the customers better.
As digital touchpoints continue to rise, businesses have several opportunities to collect, measure, and analyze customer data and leverage the same to offer improved experiences.
3 . Cloud Analytics
More companies are expected to migrate to the cloud in 2022, especially for leveraging the advantages of cloud-based business intelligence. As several organizations have switched to remote and hybrid working practices, it is evident that on-site infrastructure has some very critical limitations.
Migrating to the cloud, either by subscribing to a SaaS (Software as a Service) or hosting on a public or private cloud, makes more sense in the post-pandemic world.
4. Mobile Analytics
The security features on mobile devices have considerably improved in the last few years. With time, mobile analytics is expected to play an integral role in accelerating the decision-making capabilities of businesses.
Moreover, the advancements in augmented reality will also facilitate dashboard and dataset viewing on smaller devices and further enhance the intuitiveness and convenience offered by these devices.
5. Data Quality Management
As the amount of data produced continues to rise, it has also become essential for businesses to segregate data based on its quality, as poor data could lead to significant losses. Data Quality Management (DQM) practices enable organizations to separate quality data for business analytics.
As there are no specific solutions to measure data quality, DQM offers a set of guidelines that can be followed to improve data management strategies.
Boosting Business Analytics Capabilities in 2022
The field of business analytics is rapidly evolving. It is impossible for any business to adopt every latest trend without thoroughly understanding its usefulness.
Business analytics services that understand the modern corporate landscape and are fully aware of all the latest business intelligence trends can help organizations deploy custom solutions as per their needs and expectations. Their expertise in the field can be trusted to improve analytical capabilities and achieve improved and sustainable growth.