Do Rolex Watches Hold Their Value? Here's What You Need to Know!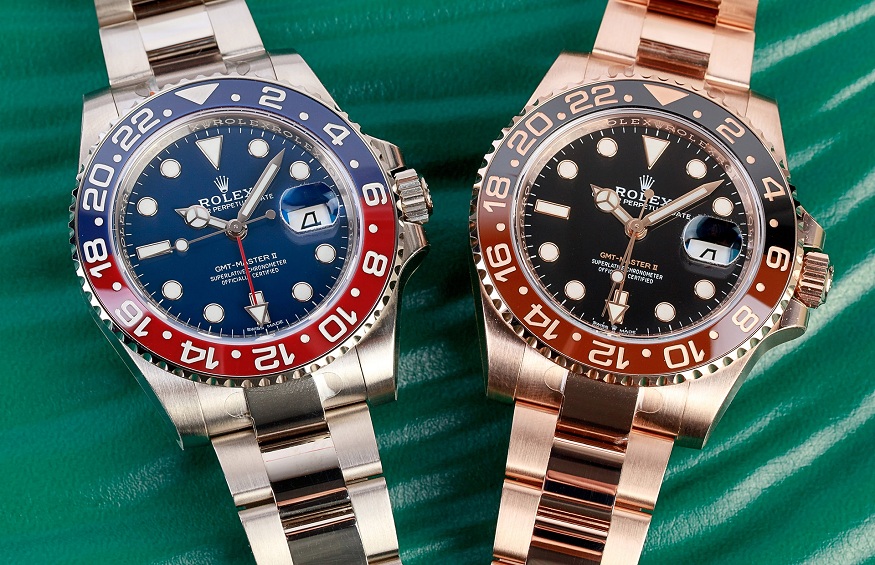 Without question, Rolex's prestigious, high-precision timepieces reliably maintain or appreciate in value. In fact, in 2020 the global brand value of Rolex was valued at around 7.9 billion US dollars, almost 1.5 billion US dollars more than what it had in 2018.
With that said, realize that the above question is referring to Rolex's secondhand value. Most products devalue when sold within the secondhand market. The reason is that most consumers do not prefer to buy pre-owned merchandise. The same applies to most luxury watches, cars, and smartphones.
However, that does not apply to most Rolex watches. Many models, such as Rolex Gem-Set watches, maintain their value and appreciate in time.
If you are a luxury watch collector or seller interested in what contributes to the value of a Rolex, this article is for you.
Why Choose a Rolex Watch as an Investment?
Not all products on the market increase value with time. Rolex luxury watches do actually appreciate within time based on controlled distribution and high demand. Let's discuss the reasons behind it.
1. While many watch companies utilize 316L stainless steel, Rolex uses 904L Oystersteel, which adds premium durability and a sleek design to its watches.
2. The movements, consisting of hundreds of small and tiny parts of a Rolex watch are hand-assembled to ensure the highest quality standards. Even though Rolex watches are given all the hands-on human attention that you'd like to expect from a fine Swiss-made watch, there is still machinery involved with mass-producing nearly 1 million per year.
3. Rolex has an extensive team of expert gemologists to ensure that the metals and stones embedded in the watches are authentic and of the highest quality. From buying and testing to arranging and setting diamonds in Rolex watches, they oversee it all.
4. Rolex limits the production of many of its sought-after watches. With limited distribution, their demand sores, increasing their value. This is why Rolex authorized dealers have an extensive waiting list to purchase new models.
These are a few reasons why a Rolex diamond watch is precious and holds an exceptional resale value.
And that isn't it. Watches, specifically Rolex, are one of the five top luxury investments globally. Several branded watches have sold for millions of dollars in auctions. In fact, some of the Rolex watches even have a 10% return or better per year. Therefore, with a low supply, high demand and limited production, Rolex watches have always been a wise investment.
How Do Rolex Watches Hold Their Value?
Limited quantity and high demand drive the value of Rolex watches higher over time. In addition, here are a few other reasons that contribute to why Rolex watches hold their value:
1. Rolex watches have classic, iconic and sleek designs.
Rolex watches are not only known for high-quality but impressive and alluring designs too. Rolex has everything from sports watches to classic models.
2. The vintage range of Rolex watches has always been the apple of consumers' eyes.
Nostalgia fascinates people, which is why classic Rolex watches have always been appealing.
3. Rolex watches can withstand time.
Rolex watches are a combination of quality and robustness. Their casings are Oystersteel which are hypoallergenic and incredibly durable.
Short-term vs. Long-Term: Do Rolex Watches Hold Their Value?
The answer to this question might vary from model to model.
Some sports models, such as Daytona, Submariner, and GMT-Master II, and some classic models, such as a Rolex diamond watch with original parts, earned high popularity and interest over time. Due to this, their value has constantly increased over the years for a long time. However, other watches available in bulk having limited demand might hold less value than the range of timepieces mentioned above. Therefore, the short-term or long-term value holding capability of Rolex watches also depends on the model and demand of the watch.
Which Rolex watches hold their value best and are likely to appreciate?
One way to identify which Rolex watches will hold the best value and are likely to appreciate is by understanding the factors that drive their prices. These are:
Supply and demand
The popularity of the watches
Number of pieces manufactured
Design and quality
Of all these, demand can be the leading factor that drives value the most. When the demand for a particular watch is higher than its supply, its price significantly rises, for it is limited.
Another crucial factor that drives the prices of a watch is limited edition models built for specific organizations. For instance, Rolex's Submariner Milsub was specially created for the British Ministry of Defense (MOD) and was observed as a piece of official army equipment in the 1970s for a short time.
Later, the company manufactured Rolex Submariner reference 5513 to replace Milsub as a military watch as they have slight differences which were nothing for an untrained eye. However, the premium collectors know about the variations and are likely to pay more for Milsub than regular Submariner 5513.
Can You Sell Your Used Rolex?
As per Statista, Rolex was the leading Swiss brand globally in 2020, with a profit of approximately 4.7 billion US dollars. With this, it is clear that Rolex is one of the reputed and valuable luxurious watch brands in the world known for retaining their value over the years.
If you are looking to sell your used Rolex for some cash in a pinch or to upgrade to the latest model, here are some things you should follow:
1. Find the reference number of your Rolex watch.
2. Find its serial number but make sure you don't reveal it.
3. Have the original box and papers (including warranty card, receipt, manual, etc.) of your Rolex watch.
4. Perform your research and understand your watch's market price vs. the retail price.
5. Analyze the condition of your watch to get a better idea of its value.
6. Take photos of your watch to offer your buyers a clear view of the watch's condition.
7. Find a reputable buyer to sell your watch. You can sell it through an online auction, a pawnshop, or in the secondhand market.
Final Thoughts
As per Rolex's records and brand value, most of its watches maintain their value, even appreciating value in time.
Luxury watches have always maintained a loyal audience, and this is a reason why they prove to be a reliable source of investment. Several Rolex owners purchase limited-edition timepieces, even at a high cost because they expect that their value will increase. In fact, many companies offer loans against Rolex watches.
Although the market can be difficult to predict, observing the current trends, you can say that buying a Rolex watch can offer you double benefits – superior class and valuable assets!