What are gold ETFs and thier benefits?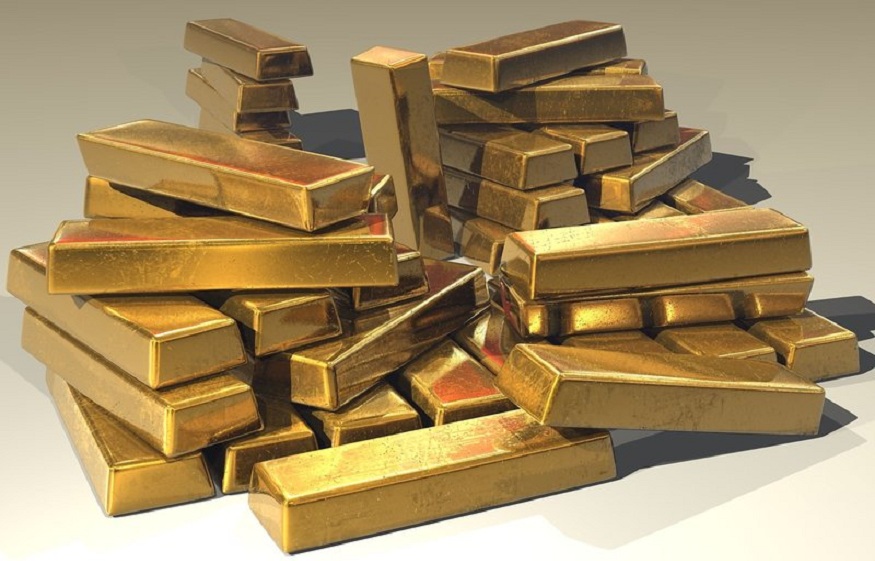 When the whole country was under a lockdown due to rising coronavirus cases, one product which was appreciating was gold. In India, the rate of gold was an all-time high during the lockdown period. The reason behind this was that gold is considered the safest during economical as well as political toil. Seeing the continued demand of the gold, the government of India has introduced the Gold Exchange Traded Fund (ETF). The gold ETF is a commodity-based mutual fund that invests in gold. The price of an ETF is ever fluctuating with the cost of gold. ETFs are treated as individual stocks, which represents assets, in this case, physical gold, both in dematerialised and paper form and once these are traded they are credited with the unit's equivalent in cash instead of actual gold. The gold ETFs are listed at a specific index of a particular stock exchange. Through this, an individual is investing in a portfolio which contains a multitude of companies. Furthermore, a gold loan is considered to be a good option. 
Who should invest in gold ETFs?
Any person who is looking to invest in gold but do not want to invest in physical gold as they are doubtful about the quality and storage hassle. An individual can invest in as low as one unit, i.e one gram. This is the best option for people who are looking to invest in gold (not in a physical form) and still wants to avail the tax benefits. 
Benefits of Gold ETFs
There are many benefits of trading with Gold Exchange traded funds. Here is a list of advantages of gold ETFs when compared to buying and selling of physical gold:- 
No making charges-

When an individual buys gold ETF units then he/she does not need to pay making charges. However, making charges are to be paid if an individual buys a piece of gold jewellery, coins, bars and many more.  

ETFs are secure and safe:

Gold

ETF

is safe when compared to physical gold as gold ETF are linked to KYC credentials of an individual. An individual should also not worry about the purity of the gold as you will be issued a hallmark certificate with gold ETF. However, to keep your physical gold safe you may have to pay extra money to the bank to keep the gold in a locker. 

Easy to sell:

Selling of gold ETFs is very easy when compared to the traditional method of selling physical gold. For years people have been visiting jewellers to sell the gold which is a tedious process and the jeweller may or may not provide you with the best gold price. ETFs can be sold easily on the stock exchange through a broker who is using a Demat account.  

Open trade:

The price of gold ETF is easily available on the stock exchange, which makes the whole process transparent. Anybody can check the prices at any time.  
Diversification of portfolio:

If you have been investing in mutual funds and fixed deposits, the Gold ETF will give diversification in the investment portfolio. Even if the market is in turmoil, you will get higher returns with gold ETF.
Tax Benefits:

The gold ETFs are tax-friendly as they hold gold as the returns generated from Gold ETFs are subject to long-term capital gains tax. Which indicates that you will not have to pay VAT, wealth tax or additional sales tax. 
Security Collateral:

Gold ETF can be used as security collateral in case an individual wish to take a loan against the ETF. 
How to Invest in Gold ETF?
An individual will have to open a Demat account and a trading account by submitting ID proof, residential proof and PAN card. A Demat account can be opened online now. 

Once the Demat account is opened you can select a Gold ETF and order one. You will also get an option of mutual funds with an underlying gold ETF 

Once that is done, you will get a confirmation on your email as well as your phone. 

During the transaction, a nominal amount for brokerage will be deducted.  
Bottom line: So, if you are thinking about gold as an investment option then you should think beyond coins, bars and jewellery. Gold Exchange Traded Fund (ETF) can be a good option because of its multiple benefits like tax efficiency, safety, transparency and easy sell-off.