Chardham Tour Packages for Seniors: Tips and Tricks for a Comfortable Journey.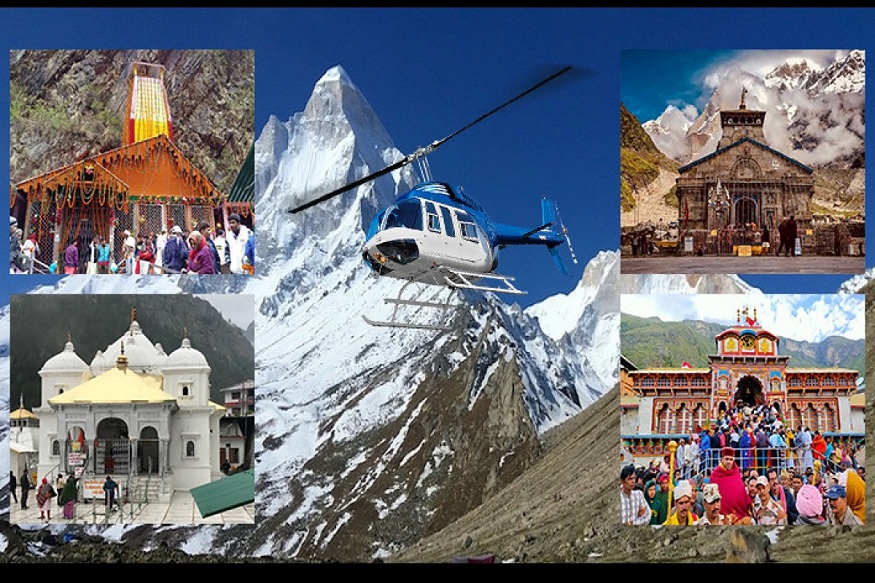 Chardham Yatra is considered one of the most important pilgrimages for Hindus. Located in the state of Uttarakhand in India, this holy tour comprises four major pilgrimage sites – Yamunotri, Gangotri, Kedarnath, and Badrinath. Every year, thousands of devotees undertake this journey to seek the blessings of the Almighty.
While the Chardham Yatra is a rewarding experience, it can also be challenging, especially for senior citizens. However, with careful planning and preparation, seniors can make this pilgrimage a comfortable and memorable experience. In this blog post, we'll discuss some tips and tricks for seniors to undertake the Chardham Yatra with ease.
Plan Ahead
Planning is crucial for any trip, but it's even more important for a pilgrimage tour like Chardham Yatra. Seniors should start planning well in advance to ensure a comfortable journey. This includes deciding on the dates, booking the tour package, arranging for travel, accommodation, and meals. It's important to research the best time to visit, the weather conditions, and any special events or festivals that may take place during the pilgrimage.
Choose the Right Tour Package
Choosing the right tour package is critical for seniors. They should opt for a package that caters specifically to their needs, with comfortable accommodation and transportation options. Look for a package that provides assistance with medical emergencies and has experienced tour guides who can provide guidance throughout the journey.
Get a Health Check-Up
Before embarking on the Chardham Yatra, seniors should get a health check-up to ensure that they are fit to travel. This includes getting a complete physical examination, including blood tests, to identify any underlying medical conditions. Seniors should also carry any necessary medication, including prescription medication, and ensure that they have enough for the entire trip.
Pack Smart
Packing smart is essential for seniors to ensure a comfortable journey. They should pack light, carrying only the essentials. Clothing should be comfortable, appropriate for the weather conditions, and easy to move around in. Seniors should also pack comfortable footwear, a first-aid kit, and any necessary personal care items.
Stay Hydrated
Staying hydrated is crucial for seniors, especially during a pilgrimage tour like the Chardham Yatra. Seniors should drink plenty of water and other fluids to stay hydrated and prevent dehydration. It's also important to avoid drinking tap water and to carry bottled water or a water purification device.
Take Rest Breaks
Seniors should take frequent rest breaks during the Chardham Yatra to avoid exhaustion and fatigue. They should plan for regular breaks and schedule their itinerary accordingly. Seniors should also avoid overexerting themselves and pace themselves throughout the journey.
Seek Assistance
Seniors should not hesitate to seek assistance if they need it. Tour operators and guides are available to help seniors throughout the journey. They can provide assistance with luggage, transportation, and medical emergencies. Seniors should also inform their tour operator of any special needs they may have to ensure a comfortable journey.
Respect the Culture and Customs
The Chardham Yatra is a holy pilgrimage, and seniors should respect the culture and customs of the region. They should dress appropriately, avoid smoking and drinking, and adhere to local customs and traditions. Seniors should also be respectful of other pilgrims and avoid any behavior that may be considered offensive.
In conclusion, the Chardham Yatra is a rewarding experience for seniors, but it requires careful planning and preparation. Seniors should choose the right tour package, get a health check-up, pack smart, stay hydrated, take rest breaks, seek assistance, and respect the culture and customs of the region