Trimmer Vs Razor: Which is a Better Option?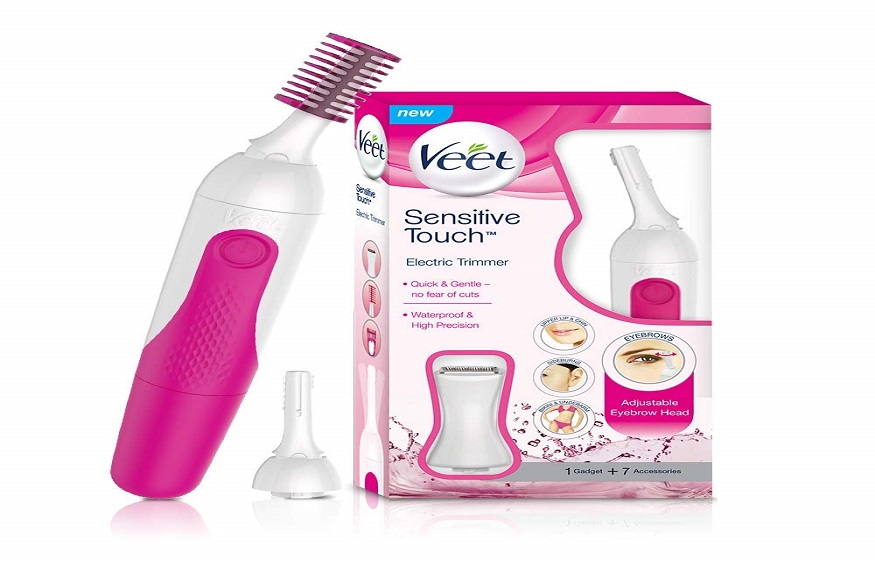 Wondering how to remove hair from the body? Whether men want to shape their beard, women want to flaunt their sleeveless and off-shoulders confidently or both want perfectly contoured eyebrows, all are possible. But should you buy a razor or a trimmer? Their functions and precision differ slightly. They also come with a list of pros and cons. Don't you want to check them out before buying your pick? Below are the functions, advantages and disadvantages of trimmers and razors.
Trimmer
Trimmers are perfect to control 0.5-10mm long body hair. It's suited for trimming, as the name suggests, and not shaving.
Advantages
You can choose from different kinds of trimmers for different body areas. For example, if you're thinking how to use an eyebrow trimmer, remember that you can both trim and shape your brows with it. For trimming, use its small head, add its comb, position it over the brow and move it against the direction of hair growth. For shaping (contouring), touch your skin gently with the high-precision head and move it across your eyebrow. You can also get a hair trimmer, a facial hair trimmer and a bikini-line trimmer for various areas.
A trimmer is your best friend to sport perfect-looking sideburns and different sharp beard trims – whether a Viking beard, a stubble or even a nice thick beard.
Moreover, a sensitive touch electric trimmer saves you from nicks and cuts, unlike a razor. Simply glide it along your skin effortlessly. Best for sensitive skin!
Disadvantages
If looking for a fully clean shave, you usually don't want a trimmer. However, facial hair trimmers are recently being named 'zero machines' in India. The word 'zero' implies 'almost zero-length'. So, your trimmer can 'nearly' (if not completely) work like a shaver.
Razor
You'll likely get a razor to cut your body hair to the last millimetre. It's apt for shaving but not for trimming the hair.
Advantages
It gives you an absolute clean shave by running its blades close to your skin to give a smooth clean look.
Disadvantages
The very above advantage comes with the cons! Moving too close to the skin means risks of nicks and cuts if it removes your skin with the hair!
It needs effort as it's not electrical or automatic, rather conventional. If you can't keep a steady hand, ouch!
You need to keep changing its blade time and again, which adds to your expense.
You also need shaving cream and lubricant to ensure the razor's smooth working and no risk of injuries. This also adds to the cost incurred.
You possibly can't trust using a razor for intimate areas like bikini line with extra sensitive skin.
Body hair removal for women and men is very easy now. So is contouring the hair. When it comes to choosing a razor or a trimmer, choose the risk-free one with more pros and fewer cons. And you're good to go!