Why Android 9.0(Pie) Should be your Option for Smart LED TVs?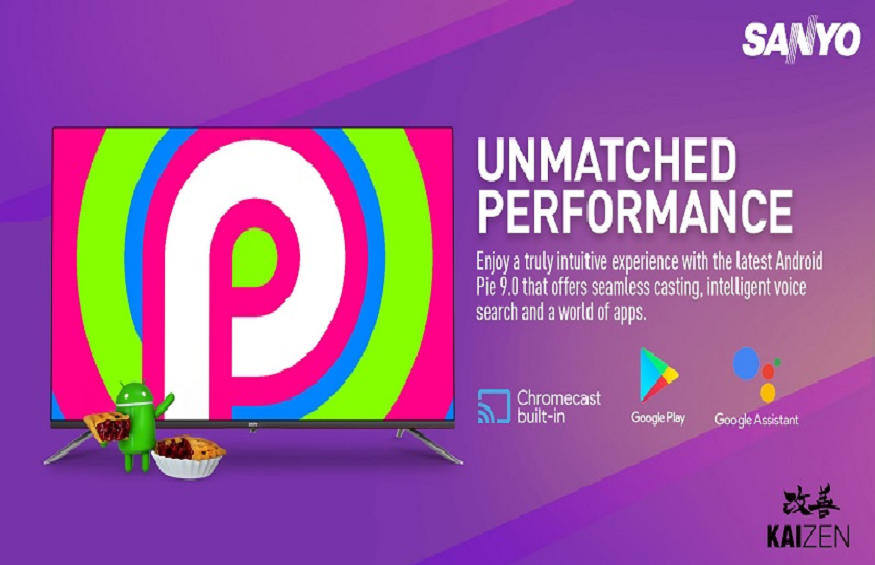 There was a time when these Android versions applied to smartphones. One could not imagine that they could be used and needed for TVs as well. But they are being used and this is what reality is like today. In fact, right from the time it has been introduced in the market and the Android TV was born, it was seen as the stepping stone to an all-new TV viewing experience.
TV operators today are now relying on this platform for a variety of reasons. Here is why certified Android 9.0 (Pie) with the official Play Store should be your option for the best Smart TV experience.
Operators can expand their business the right way
Operators especially those interested in investing in home automation and IoT can take advantage of this in the best way possible. They now have complete integration with the Google Home ecosystem and they can do this from right out of the box. Since Google already has certified apps through the help of the Play Store, users have everything ready for them. All they have to do is install these apps. In this way, they never feel the need to leave the CPE ecosystem. This also reduces the chances of moving to other devices such as input sources and smart TVs.
You have Google Assistant always at your back and call
With an Android smart TV by your side, you can take advantage of Google Assistant whenever you want to. Owing to the fact that Android TV Pie possesses Google Assistant embedded with it, you can conduct an array of actions through the help of voice commands.
Read more: What Is a Dedicated Server Hosting Facility and How Does It Work?
This gives you complete control over the device where Android TV is deployed. You can also do this with companion devices or apps. Android TV Pie makes it easy to set up specific operator-related assistant interactions. This is possible for all kinds of instances. This includes deep linking, playback control, search as well as recommendations.
It makes it easier to understand user behavior
Since it uplifts new user case scenarios, it makes it easier to get an idea of user behavior. Android TV offers APIs that make it seamless to forge new ways of interacting with content. It makes it easy for allowing in content metadata for new scenarios so that you can discover content and gain recommendations to very easy to utilize sync and pairing mechanisms with other household appliances. This makes it easy to allow second screen interactions.
It enhances monetization alternatives
You can make use of the smart LED TV to better your monetization scenarios. This can be in the form of direct content partnerships, play movie partnerships, direct carrier billing, and ads.
Ads: With TV ad budgets moving to online video, Android TV operators can benefit in a big way. They can obtain advertisers by funneling their ads so that it reaches the right demographic. This offers you a glimpse of the content they want to see. This results in a unique symbiotic bond that you can benefit from.
Direct Carrier Billing (DCB): It is seamless and intuitive. Users do not need to upload their credit card information so that they can purchase apps or other kinds of content. The purchases are then grouped and billed together with the operator service.
Direct Content Partnerships: Operators can team up with prominent content players such as Amazon Prime, Hulu, and Netflix. They can then offer their apps to users and make it a part of the tiered subscription packages. There are a variety of app publishers that provide interesting deals along with this. This works to assist client fidelity as well as dissemination.
Play Movies Partnership: You can take advantage of a premium movie experience with the help of a Google-operated transactional movie store. This offers the newest and most vital content. The content is available in all formats. This is already a part of Android TV. It does not come with additional operational costs for partners. With every purchase made, a small part of it is sent to the operator.
There are countless benefits to having Android Pie.
Read more: Why do you need boosting services for Valorant game?
So there you go. See that you only allow the certified version from the Google Playstore for this and you are sure to have the best experience possible.