Year-wise Division Plan For Lap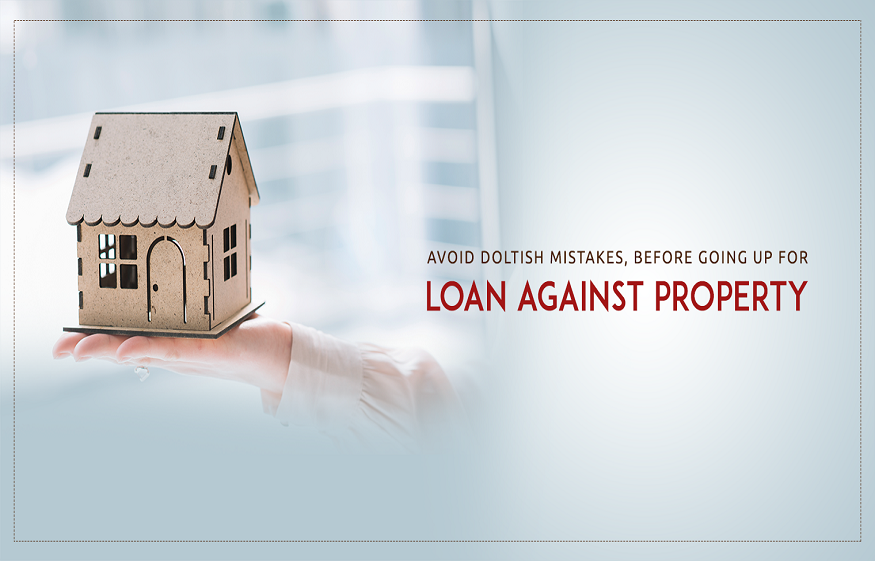 A loan against property, also known as a mortgage loan, allows salaried and self-employed borrowers to use their property to fund their business and personal needs.
Expanding a company, acquiring properties, education needs, marriage, and so on are some of the common reasons for taking out this loan. 
The loan is usually secured by the residential, commercial, or industrial property's mortgage. You should use the loan for the purposes that the bank permits. Compare loan against property details. 
LAP ELIGIBILITY:
PARAMETERS CRITERIA
Age
21 years to 65 years
Loan Tenure 15 years
Monthly income For salaried= Rs. 40,000
                                              For Self employed= 3 lakh p.a
CIBIL Score 650 and above
Documents Required for a LAP (Loan Against Property)
Identity Proof: Signed Application Form (PAN)

Residential Address Proof Form

For salaried employees, there's a requirement of the most recent six months of pay stubs. 

You also require the most recent six months of bank statements.

Last 2 years ITR 
How to get the best LAP
It is simple to obtain a mortgage loan online by comparing loans against property, processing fees, and other loan terms and conditions offered by various banks. 
To get a hassle-free, low-cost, and clear property loan, it's best to follow the steps below.
Examine your loan eligibility and EMI 
Once you've decided to take out a property loan, calculate your loan amount eligibility to see how much money you'll be able to borrow and how much you'll be able to apply for. 
Also, depending on your current net income and other existing fixed liabilities, such as rent and EMIs on other existing loans, measure the monthly EMI that you can easily repay. 
Age, net income, current commitments, property type, LTV ratio, and other variables are always used to determine your loan eligibility. 
The size of the loan, the interest rate, and the length of the loan determine the EMI.
You can also apply for a loan against property online.
Check the status of a property's approval and legal documents
The property that you are using to secure the loan must have a clear title, all necessary legislative and government permits, and a full collection of property records. 
As a result, for a loan, select a property with all records and a clear title. 
Choose the form of mortgage loan with the best interest rate:-
Once you've determined your eligibility and the property you will use as collateral, you can look into the various mortgage loan deals from various banks for various items.
There is a choice between fixed and floating rates. 

Fixed-rate loans have a marginally higher interest rate than floating-rate loans, but the interest rate stays unchanged over the loan term.

You may also consider combining a property loan with an overdraft facility. 

The overdraft facility enables you to deposit excess funds into your loan against a Property overdraft account as they become available, lowering your total interest costs and shortening your loan term.
Compare the charges and loan conditions of the banks:-
In addition to LAP interest rates, banks charge other fees on property loans, so you should be aware of all the extra charges associated with a Loan against Property, such as prepayment fees, processing fees, insurance premiums, and other charges imposed by the shortlisted banks.
DIVISION PLAN
In value terms, the Indian loan against the property market is usually expected to rise at a CAGR of over 14% to USD857.87 billion by FY2026.
These loans include large amounts of money with low interest rates and longer repayment terms, driving the market. 
Loan against property operates in the borrower's favour because the borrower is the legal owner of the property during the loan term and is hence entitled to repay the loan based on his or her financial situation, contributing to the growth of the India Loan Against Property Market.
Some market players, such as the Housing Development Finance Corporation Limited (HDFC), the Industrial Credit and Investment Corporation of India Bank Limited (ICICI), the Life Insurance Corporation Housing Finance Limited (LIC), the Punjab National Bank Housing Finance Limited (PNB), and the State Bank of India, provide transparent, convenient, safe, and hassle-free loan against property services in Indian banks. 
They have a variety of customer-focused programs to help them grow their customer base.
The main target audience is:-
Banks, end-users, and other stakeholders may take out a loan against their house.

Regulating agencies and politicians are examples of government bodies.

Organizations, platforms, and partnerships that deal with loans secured by real estate

Consultancy and market research firms
You need to take the following years into consideration for this report:-
Years studied: FY2016-FY2019

FY2020 (base year) 

FY2021 (estimated year)

FY2022-FY2026 is the forecast period.
Compare Property Loan Interest Rates and Fees
Prepayment and default of debt on the house:- Nobody wants to keep paying interest on a loan when they have enough money to pay it off. Part prepayment is when you want to pay off a portion of your loan early. Foreclosure occurs when you plan to pay off your debt in full before the due date. In such cases, banks do not charge prepayment or foreclosure fees.

Payment fees on loans secured by real estate:- Most banks charge processing fees ranging from 0.50 to 1% of the loan amount.

Special interest rates for a specific group of borrowers:- Daily, banks introduce enticing loan plans with low interest rates. As a result, always compare deals from different banks to find the best property loan interest rate. 
A loan against property can help you do and overcome a lot of financial things, but to choose one can be a daunting task. Compare loan against property details online and find the best option for you.