Covid-19 Spoiling International Travel Plans? Here are 5 Domestic Destinations To Satiate Your Wanderlust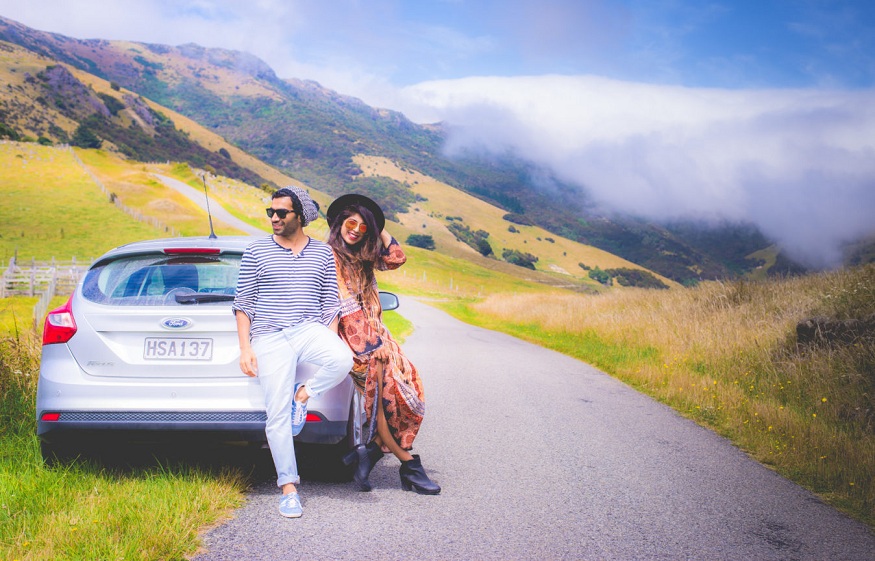 Covid-19 has instilled terror and paranoia in everyone's hearts since January. Along with the disease, various unproven theories and prejudices have impaired peoples' day-to-day decisions, especially travelling. Mentioned in this post are five domestic alternatives to international locations.
Something as contagious as Covid-19 warrants utmost caution. But that doesn't mean that life has to be at a standstill. With ample research, every travel bug can have their fair share of wanderlust sorted.
Although international travel is now on the back burner, there is no reason why the explorer in you shouldn't visit these five domestic destinations:
Mizoram
This quiet, little state in the arms of the mountains has zero recorded deaths and the least number of Covid-19 cases. Here, you can saunter about the green terrains of Hmuifang or see the otherworldly blue mountains of Phawngpui (highest mountain peak of Mizoram, about 2157m high).
Mizoram offers numerous soothing sites to the sore eyes like Vantawng Fall, The Palak Lake and the heritage Mizo villages by the Reiek Mountains.
Dadra And Nagar Haveli And Daman And Diu
Despite its proximity to extensively affected states, this Union Territory has managed to contain the spread, considerably.
In Dadra and Nagar Haveli, you can witness fascinating cultures in the Tribal Museum. Explore the fauna in the Satmalia Deer Park and Vasona Lion Safari.
In Daman, visit the historical Moti Daman Fort and firebrand Portuguese poet, Bocage's house, in its premises. Do not forget to drop by the Dominican Monastery, The Nani Daman Jetty and the Devka and Jampore Beaches.
In Diu, enjoy the labyrinthian Naida Caves, The Diu Fort, Nagoa and Ghogla beaches and St. Paul's Church.
Puducherry
This quaint Union Territory, tucked away along the Bay of Bengal, that carries in its heart a charming French influence and ascetic sublimity. It has a high recovery rate of about 72.2%.
The mustard coloured buildings of the French colony and their bistros have a toy-town, happy vibe to them.
Sri Aurobindo Ashram in the peaceful township of Auroville is a flagship of unity and tolerance that encourages volunteering in various spiritual activities.
Watch the sunset pave the way for the silvery moonlight, painting the rocky shores of the Promenade beach.
Himachal Pradesh
This pinnacle state of India has an impressive case fatality ratio of just 0.8%. The beauty of its hills and vibrantlydressed locals is no secret.
Important destinations that you mustn't miss are Chail, a weekender's paradise and a famous hiking destination, the Kasaul village, that has a middle-eastern feel about it and the Tibetan settlement of Dharamshala, home to His Holiness The Dalai Lama.
Goa
Although it is well connected to almost all states of India, the easiest available option is to take one of the Mumbai To Goa flights to this destination.
Goa is the most sought-after travel location not only for its nightlife, powdery white sand and festivals but also because of its low average growth rate of the pandemic.
Read more: Other Kid Friendly Hotels In Las Vegas
The activities in this destination range from rafting, hot air balloon rides, paragliding, bungee jumping and of course, visiting the various forts and beaches.
Don't Forget to Earn Miles
While you book your flight tickets, make sure you add them to your miles. Don't just limit them to flight; some programs allow you to earn miles from a host of other things such as booking a hotel, shopping, etc. And while travelling, be mindful of others' safety along with yours and do not travel if you are sick. Add masks, sanitiser/disinfectant sprays, paper soap strips and face shields in your travel caddy before setting off. Safe Travels!